Products You May Like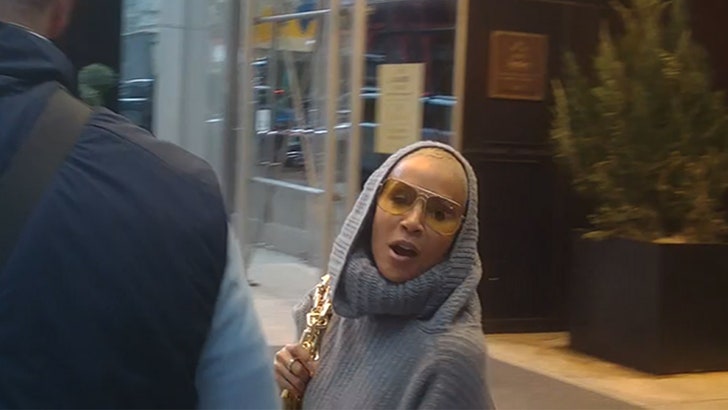 SplashNews.com
Jada Pinkett Smith volvió a negar las acusaciones de que Will Smith se enganchó con Duane Martin, pero esta vez fue un poco más lejos. Dijo que no ha habido ningún tipo de enredo similar a este con ningún hombre.
La actriz se puso firme una vez más sobre el chisme en Nueva York el miércoles. Esto, no mucho después de que nos dijera que ella y su marido planean tomar acciones legales. En respuesta a la pregunta de si los rumores entre Will y Duane son una tontería, ella simplemente dijo: "Por supuesto".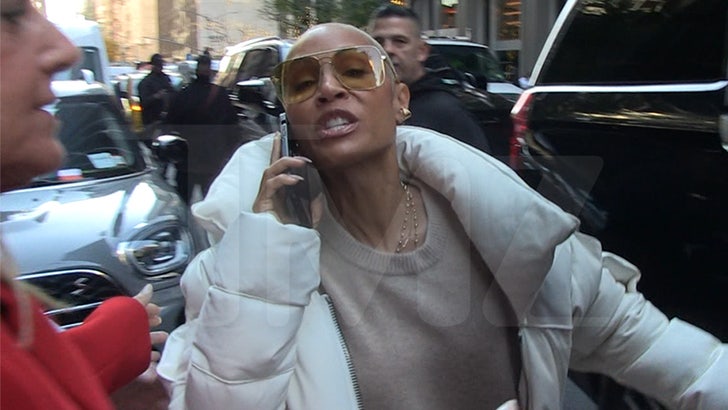 TMZ.com
Sin embargo, cuando el fotógrafo le pregunta si ella ha visto a Will con cualquier otro hombre (obviamente, en el ámbito sexual), Jada también lo rechazó rotundamente.
Echa un vistazo a lo que dijo, suena como que nunca ha visto nada de eso con sus propios ojos y podemos decir que lo dice en serio por la insistencia.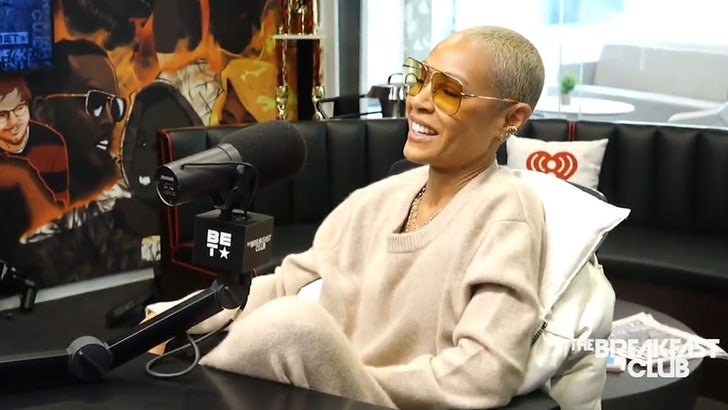 The Breakfast Club
Por supuesto, su firmeza se hace eco de lo que nos dijo el miércoles, a saber, que los Smith tomarían acciones legales contra Brother Bilaal, y posiblemente otros, quienes iniciaron esta historia sin fundamento que alude explícitamente al sexo gay.
Por cierto, Jada abordó todas estas cuestiones en "The Breakfast Club" el miércoles, apuntando a la posibilidad de que su próximo paso sea el aterrizaje en la corte.
Will Smith will WISH this interview NEVER happened! This is one of the closest people to Will aside from Jada to sit down and tell all about him. From meeting Jada, Tupac, Will's sexuality and manhood size, he KNOWS and TELLS it ALL‼️@bopulent

You can watch this FULL interview… pic.twitter.com/uSjwqB2j8V

— Tasha K | UNWINEWITHTASHAK (@unwinewithtasha) November 14, 2023
@unwinewithtasha
Como recordarán, Brother Bilaal, un hombre que dice que es ex asistente y amigo de Will dijo a principios de esta semana que una vez vio a Will en el camerino de Duane, inclinado sobre un sofá y teniendo sexo anal con Duane.
Un representante de Will nos dijo: "Esta historia es completamente inventada y la afirmación es inequívocamente falsa", y otras fuentes nos dijeron que Duane no tenía planes de responder públicamente a la reclamación de Bilaal, "porque las acusaciones son demasiado ridículas".